About Us
If you or a loved one suffers from a mental health condition, then you understand how it can affect your mood, thinking and behavior every day. Untreated mental illnesses can cause frequent stress and affect your overall health and happiness in life. At TMS Huntsville, we're committed to helping patients in our community find renewed hope and health through restorative state-of-the-art treatments.
Whether it's through medication, psychotherapy, or TMS Therapy, Dr. Hayden and his team are dedicated to treating each individual with compassion while focusing on patient safety, comfort, and wellness.
TMS Huntsville is the most experienced TMS provider in the area with 12,000 treatments provided!
Dr. Hayden and his team have been treating patients in the Huntsville/Madison area since 2011. We're the most experienced TMS provider in the area and we've collaborated with local physicians and therapists to provide over 12,000 treatments to patients.
TMS is is the only drug –free therapy for treatment of Major Depression cleared by the FDA. Learn more about this life-changing treatment option.
 Dr Hayden and Cindy Duvall RN were trained in 2011 and have networked with many MDs and therapists in the area. TMS Huntsville is happy to collaborate with your current provider to add TMS therapy.
Dr Hayden is a graduate of UAB and board certified in Psychiatry.
TMS Huntsville is located in Research Park area and is able to serve Huntsville, Decatur, Madison and surrounding areas.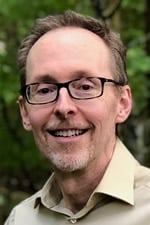 Charles Hayden MD
Dr. Hayden is a board-certified psychiatrist serving Madison County for the last 15 years. He earned his medical degree and completed residency at University of Alabama Birmingham. While on staff at Asbury Christian Counseling in Madison in 2011, he began to offer patients TMS therapy for depression.
Dr Hayden believes in a holistic approach to treating mood disorders including addressing nutrition, exercise, spiritual issues and contributing medical conditions. Committed to excellence and innovation, he has upgraded his TMS systems to be able to provide second generation protocols like Theta Burst TMS treatment.
He is a local speaker and advocate for  TMS therapy and networks with other TMS providers nationwide.
Dr Hayden is a member of the:
American Psychiatric Association
Christian Medical and Dental Society
Alabama Psychiatric Physicians Association
Clinical TMS Society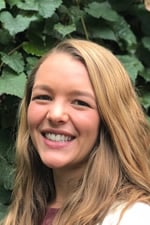 Hannah Nolte PMHNP
Hannah Nolte is a board certified psychiatric-mental health nurse practitioner who is committed to empowering each person she works with to move towards their wellness goals. She received her master's degree in nursing from Vanderbilt University where she is currently completing the PhD program. She has previously worked alongside neurologists, rheumatologists and primary care physicians with a multispecialty group in Nashville. Drawing on her experience as a nurse practitioner and ongoing doctoral research, she develops holistic treatment plans that consider the interactions among mental, physical, social, and spiritual aspects of health. She incorporates medicine, lifestyle changes, and mind-body therapies alongside TMS to design a treatment plan that is tailored to each individual.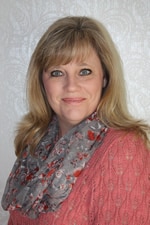 Cindy Duvall RN
My name is Cindy Duvall. My experience as an RN includes 20 years of hospital and medical settings. I began serving as TMS coordinator with Dr. Hayden in the fall of 2011. Since then I have been trained on two different TMS systems and attended conferences on TMS in the US and Canada. My role is not only to facilitate the TMS treatments but to work with patients on lifestyle choices and health related issues. As patient's energy and motivation improve with TMS treatment, they can make behavioral changes that will enhance treatment response and promote total remission from depression. Diet, exercise, and spiritual health are some of the areas that can be explored based on each patient's unique needs and willingness. I've been excited to see patients responding to TMS therapy who had previously given up hope that their depression would ever improve.
Cindy Duvall RN Credentials
28 years nursing experience
Licensed Registered Nurse
TMS experience since 2011
TMS Coaching educator
"Despite years of taking countless meds, my quality of life had become unbearable. I stopped living. Lucky for me, Dr Hayden and Associates was on a short list of recommended doctors. Even though my insurance wasn't accepted, I decided to go with him anyway because his ratings were so good. Life becomes priceless if you don't have one.
Based on my long history of failed meds, TMS was suggested. I was very skeptical but opted to try it. It was a little bumpy tailoring my treatment because I was an unusual case, but Dr Hayden and his nurses were all there for me every step of the way. Even checking on me when I was at home, including weekends. I was in the middle of my second round of treatments when I started noticing a difference. It wasn't something that happened slowly; it was a sudden, dramatic change. One day I was existing, then the next day I was living. I didn't think the change would last. I thought it was a fluke, especially since I was now on only one medication versus four, and that one med was a quarter of the dose I had been placed on by the VA. The change has lasted. TMS works, folks! I'm living proof.
I cannot recommend Dr Hayden, Dr Caires, Cindy and Beth enough. Together they make an unbeatable team who went above and beyond to give me my life back. I'll never be able to thank them enough."
"Whenever Dr. Hayden discussed TMS treatment for depression I was reluctant to try it. After researching TMS treatment I found that the % of TMS patients recovering from depression was incredibly high compared to treatment with meds – just as Dr H. told me. The fact that there were no side effects associated with TMS treatment coupled with meds I had tried weren't working for me convinced me to start TMS treatment. Also, my wife said "it will be worth it if it works", so I started the treatments in Dec. After a few treatments I started noticing a difference. When all treatments were complete, my depression had virtually disappeared. I could see the good things in life again. There have been challenges whenever stressors come into my life – but now I'm able to handle the negative, hopeless feeling that depression would bring before TMS treatments. I thank God for this wonderful treatment that takes away depression. Thank you Dr. Hayden, for bringing TMS to Huntsville, AL."
"After the persistent urging of my psychiatrist and my wife, I agreed to TMS. They both knew it was a last resort for me. According to my psychiatrist, TMS was not invasive and there would be no side effects or hospital stay.
Going into TMS treatment in 2011, I had no confidence or hope that it would help because nothing had worked for the long term. Not only did TMS work, but my life is better now than it has been in decades. I am still on a mood stabilizer and an antidepressant, but I am stable, sociable, interested in life again, and have hope for the future. I delight in my family, friends, and every day is a blessing rather than something to be endured.
Since my depression has lifted, I find myself more willing to share my experience with depression because I want others who are in that dark place to have hope."
"I suffered with depression and anxiety for most of my life (I am 63 years old). I have been on most of the anti-depressants on the market and none of them worked for me. I honestly did not know how I was going to continue with my life until my family doctor recommended TMS and Dr. Hayden. I started treatments in June of last year and felt improvement by the middle of treatments. I am a totally different person now. No more depression or anxiety. TMS has truly saved my life."